Gate Safety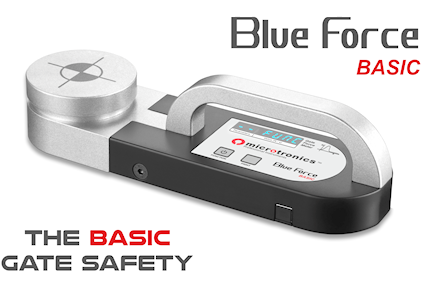 MPR Electric Gates Ltd take great pride in providing the safest automated gate system possible. Using the latest safety technology from leading brands such as ASO, BFT, Bircher, Came, Faac, Nice, Roger Technology to name a few, along with our fully trained and DHF approved staff, you can rest assured that you are in safe hands. Safety features such as Category 3 resistive safety edges, safety beams, safety induction loops, regulating hinges, force limitation and designing the correct safety gaps within the installation are just some of the ways we ensure the highest level of safety possible.
Over the last 25 years we have carried out many automated/electric gate installations on Schools, Commercial and Residential properties, all of which are to the highest safety standards.
Each engineer carries a fully calibrated force tester and is trained on how to use it.
We offer safety appraisals on existing automated/electric gate systems, including safety upgrades.
All of our automated/electric gate systems are electrically tested by our team and we are an approved NICEIC Contractor.